I LOVE these little boxes. They are perfect for decorating... these have a Halloween theme.
Cut out with the Cricut Artiste cartridge.
Then assemble with a little glue. Super fast and easy.
I used the Magic Potions stamp set with Smokey Plum ink.
Added a little black ribbon, Cricut Artiste paper flowers and bling.
I'm linking to: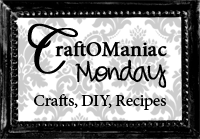 http://www.creatingreallyawesomefreethings.com
" target="_blank">